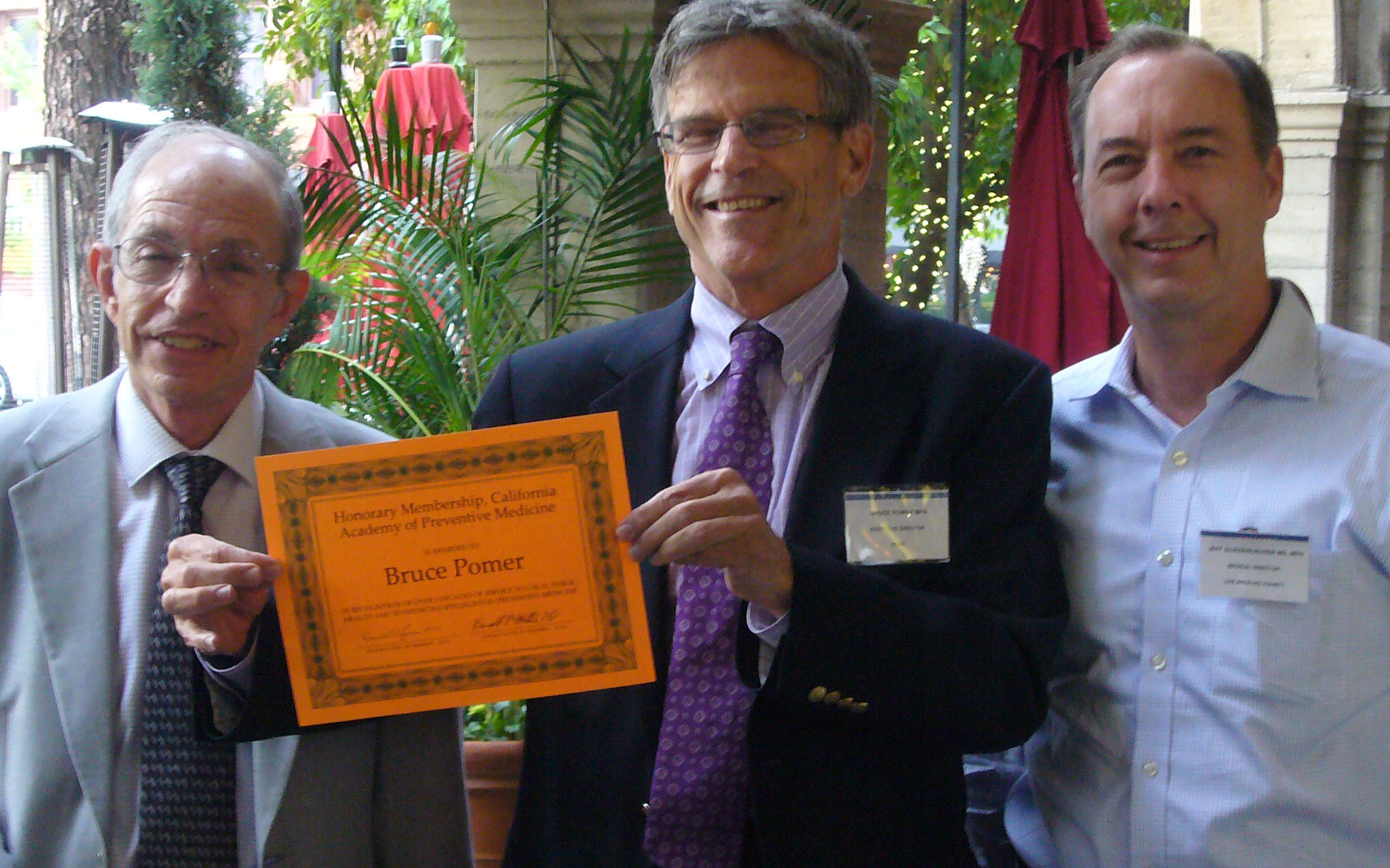 In a gesture of respect and admiration, CAPM awarded an honorary membership to Bruce Pomer, longtime director of the Health Officers Association of California (HOAC), on April 17, 2014.  The presentation occurred at a CAPM dinner meeting at the famous Mission Inn in Riverside, CA.  Pomer is completing his final year as Executive Director of HOAC, and has worked for the organization for just over 30 years.  The meeting was scheduled during the annual spring conference of HOAC and its sister organization, the California Conference Of Health Officers (CCLHO) at the same location.
Pomer was given a certificate explaining that the honor was "in recognition of over 3 decades of service to local public health and to physician specialists in preventive medicine." He spoke to the group about anecdotes from legislative advocacy on behalf of the health officers during this long period, including shifts in funding sources and struggles  to assure sufficient resources to support local public health. Perpetual struggles to safeguard public health were symbolized by the fact that the first bill he lobbied for, and the last 30 years later, both had to do with regulating raw milk, the source of many infectious disease outbreaks.
Also recognized at the meeting for past service was Ellen Alkon, who served as President of CAPM for five years with a total service on the Board of about ten years over three decades.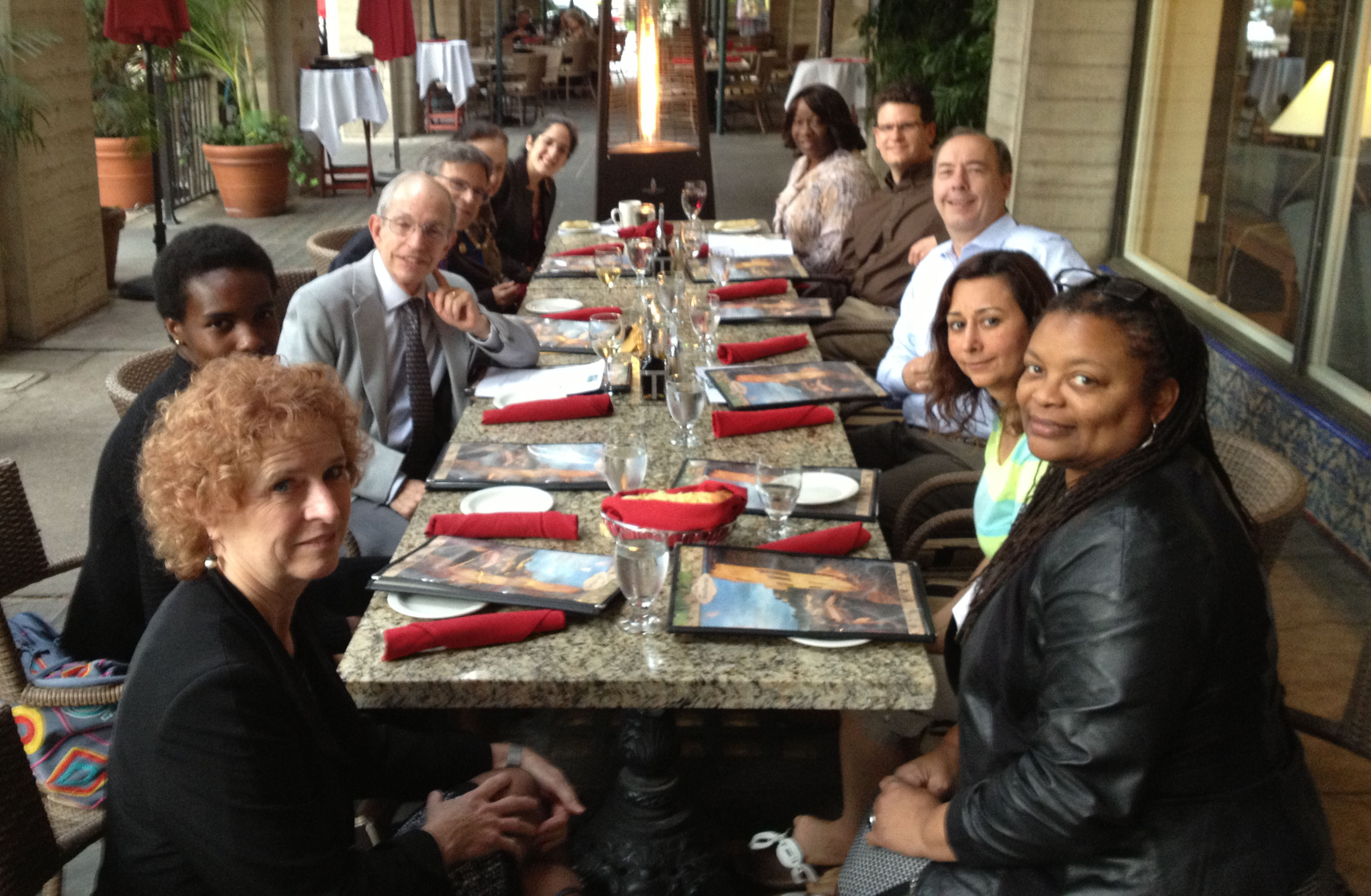 Other items of business at the meeting included:
– A report from Ron Hattis on CAPM's activities, including a new statewide Preventive Medicine Leadership Council promoting specialty training and public health infrastructure (see last blog article), and our new Web site (www.capreventivemed.org)
– Ideas for four 2014 CAPM resolutions to be presented at CMA were proposed, and will be referred to the Board for consideration
– Four current bills in the California Legislature were recommended to the Board for CAPM support.