The California Academy of Preventive Medicine (CAPM) is the official state society for California physicians specializing in the specialty of "General Preventive Medicine and Public Health." It also welcomes physicians specializing in either of the other two specialties certified by the American Board of Preventive Medicine: Occupational Medicine, and Aerospace Medicine. CAPM engages in educational and scientific activities, support for these specialties, and promotion of public policies and legislation that enhance public health and disease prevention and control in California. Board-certified physicians may become Fellows, others who are working in one of these fields, but not Board-certified, may become general members.
ANNUAL MEETING SUMMARIZES 2017, PLANS FOR 2018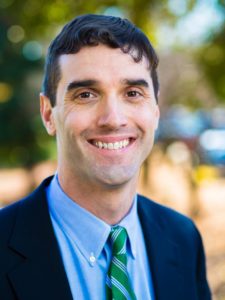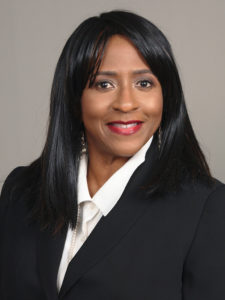 President Don Lyman conducts Annual CAPM Meeting in Sacramento, 10/2/14 (see report)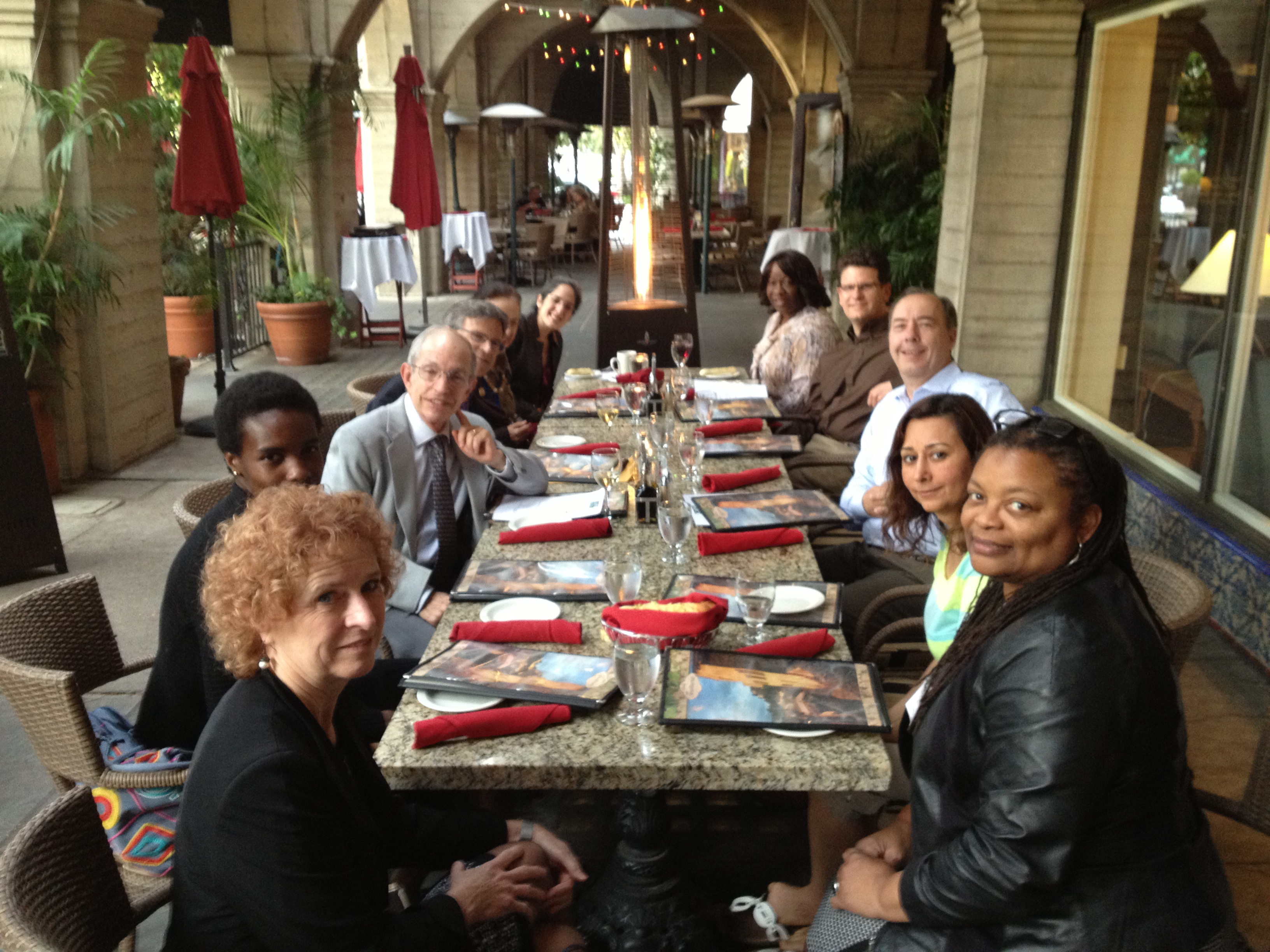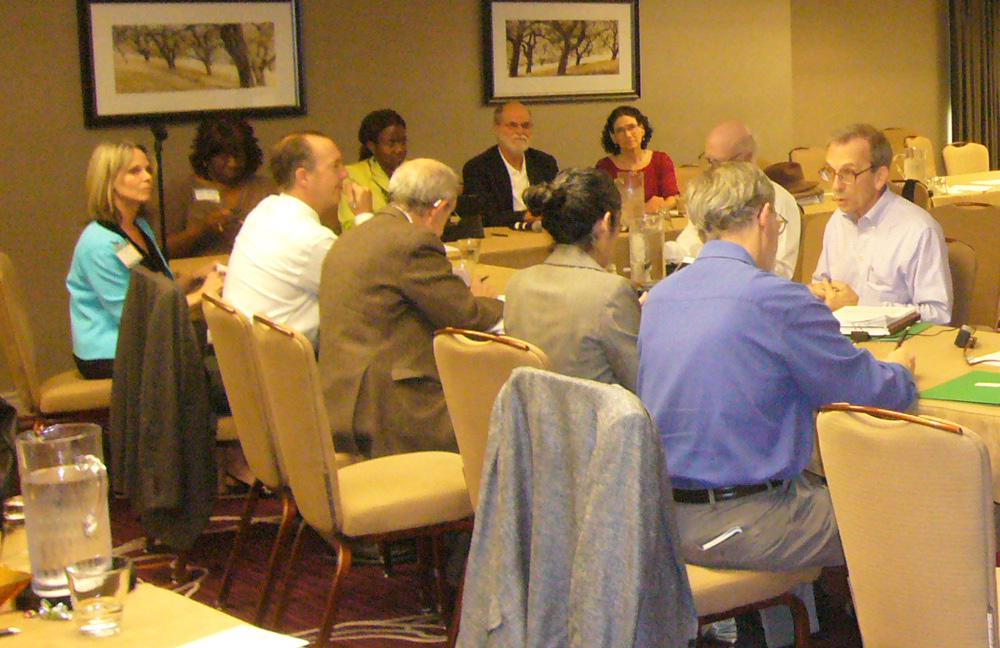 Policy discussion during CAPM meeting, 10/23/13 (see further information)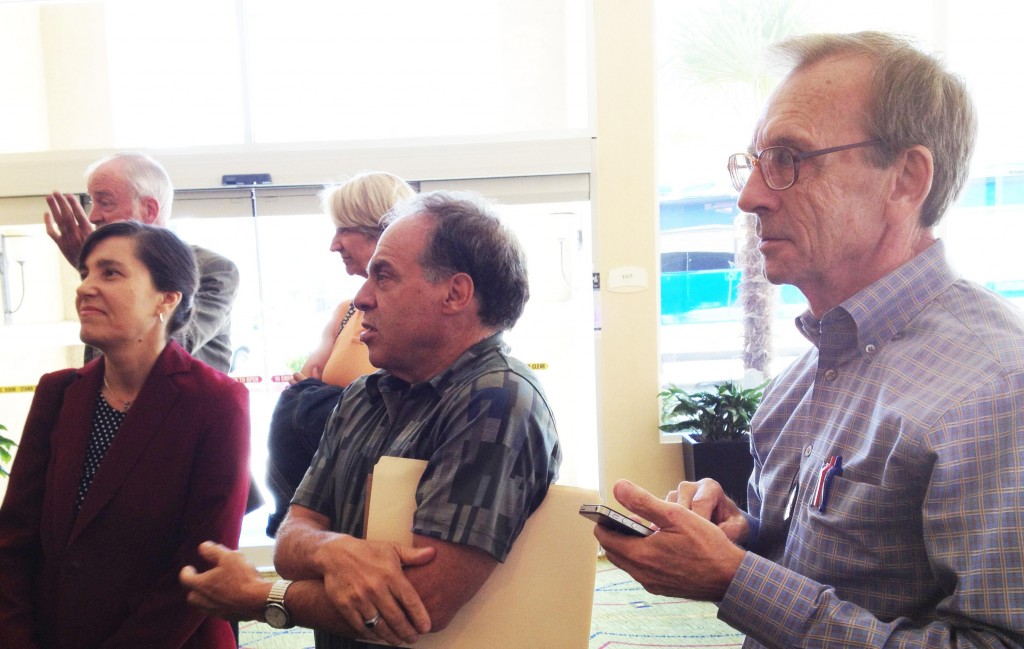 President Don Lyman (R) and Liana Lianov (L) with Senate staffer Stan DiOrio at Medical Board hearing on implementation of CAPM bill SB 380, 7/17/13 (see bill content and CAPM sponsorship)
Dr. Richard Sun developed the original CAPM Web site, and maintained it for many years. Nathan Price offered concepts for the current WordPress site as a student volunteer. Our current Web Designer is Heather Rinne, of heatherfeatherdesign.